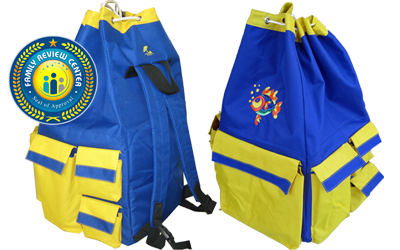 BeachPack is...
a colorful backpack style Beach Bag that is designed for water side destinations like the beach, pool, lake, boat and more. It also serves as a great overnight bag and airplane carry-on!
Choose from our menu of exciting color combinations and playful designs to truly make it your own! This Ultimate Beach Bag is available in two convenient sizes, and six bright, fun color combinations. Choose from our variety of fresh, charming, water-themed embroidered embellishments to make it your own. And for the final touch on your fabulous beach bag... PERSONALIZE IT with your name, business, sports team, or favorite water side destination.

Color and Design options...